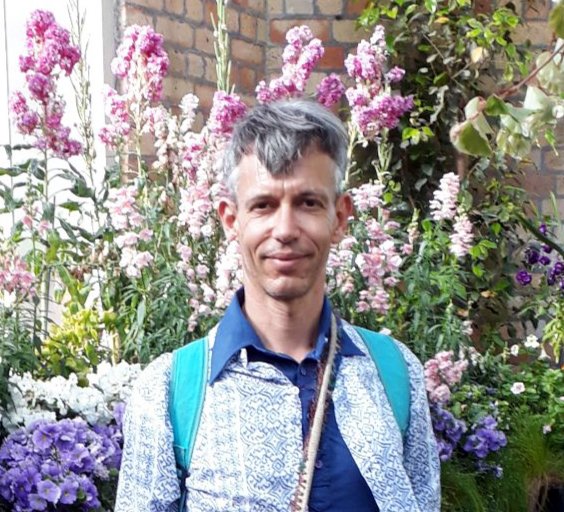 思憩心愛
Each of us really understands in others only those feelings (s)he is capable of producing themself.
(Gide)
Helmut Rudolph, Psychoanalytic therapist
Philosophy
For me, therapy means to care about someone's truth, to allow them to find their feet in times of crisis, to help them find their voice when they feel unheard, to help them find their love when there is pain, to help heal their inner self and so connect freely to the adult self, to help make a difference in a client`s life to lead a happier life, and to explore what a happy meaningful life means for them.
I enjoy working with people of all ages, backgrounds, genders and needs.
My core knowledge is in psychodynamic psychotherapy. "Psychodynamic psychotherapy is effective for a wide range of mental health symptoms, including depression, anxiety, panic and stress-related physical ailments, and the benefits of the therapy grow after treatment has ended, according to 2010 research published by the American Psychological Association." Shedler, J. (2010). The efficacy of psychodynamic psychotherapy. American Psychologist, 65(2), 98–109
I have been further influenced by Gestalt therapy, Transpersonal psychology, Neuroscience and Cognitive behavioural therapy. I value life-long learning from divergent sources.
Professional background
I am qualified by formal education (BA, MHSc), personal therapy, 11 years clinical work, and life experience.
I have have worked as brief dynamic counsellor, psychotherapist and psychoanalytic therapist in New Zealand, and Japan.
I am a member of the International Association for Relational Psychoanalysis and Psychotherapy (IARPP), and the New Zealand Drug Foundation (NZ Drug Foundation).
As a psychotherapy student I trained in Auckland at the Oasis Centre for Problem Gambling, Community Mental Health Centre North, and Pathways Trust; a residential facility for people with Schizophrenia.
I began private practice in 2003 with a focus on the Japanese community in Auckland. From 2006 to 2012 I worked in Japan at the Ikebukuro Counseling Center (Hozumi Clinic), Tokyo Counseling Service and in private psychoanalytic practice. While there I was a member of the Japan Psychoanalytical Association.
Upon returning to Waikeke I took a break from practice between 2013 to 2019, then resumed private practice in 2020.
Whakapapa
I was born in Neckarsulm, Germany and immigrated to Aotearoa / New Zealand as a baby. I grew up in Ngaruawahia and Waihi, then once again in Germany.
From my late teens I was a Japan Ministry of Education scholar in Japan. I lived for nearly 20 years in Asia, and one year in the USA.
I speak English, Japanese, German and passable Chinese. I have studied some Te Reo at Wānanga. 日本語能力検定試験一級もち。もと埼玉大学教育学部附属中学校英語ALT。
My outside interests include family, dance, and building. I moved to Ostend, the latin quarter of Waiheke Island,  in 2001;  almost a local.